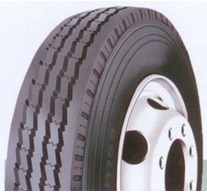 DSR169
Advantages
Comfort:
Improved radial structure and good guiding stability offers comfortable riding.
Economy:
Low rolling resistance ensures super fuel efficiency for high speed. Excellent heat radiation, anti-irregular-wear performance and less component abrasion supply longer mileage.
Silence:
Low noise emission supplies you a silent driving.
Safety:
Optimized and stronger bead design ensures super carrying capacity and safe driving.
Applies to trucks, passenger all-wheel-bit and a variety of road conditions.