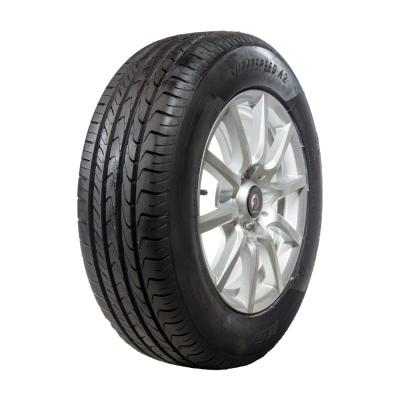 SUPERSPEED A2
Advantages
Unique asymmetric profile design combined
with a pioneering rubber compound produce
an outstanding ultra high performance
summer tyre with improved grip on wet and
dry roads.
The reinforced shoulders of the tyre improve
cornering stability and reduce noise.
The optimised profile design with the
improved internal housing of the tyre
produce excellent handling and calm,
comfortable driving characteristics.
Four longitudinal grooves provide the
optimum balance between water dispersal
and sports car handling (shorter braking
distances on wet and dry surfaces).