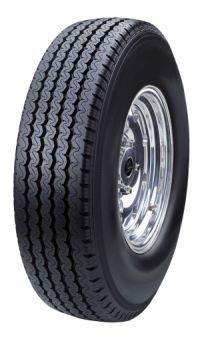 VAN SPEED 2
Advantages
Double steel carcass construction for reduced
wear and uniformity.
Seamless spiral-shaped full nylon liner for more
strength and stability.
First class rubber compound and extra plies increase
wear resistance.
The extra heavy duty shoulder construction produces
excellent handling, also when the tyres are used for
heavier loads.
The shoulder grooves ensure even wear and increase
the life span.