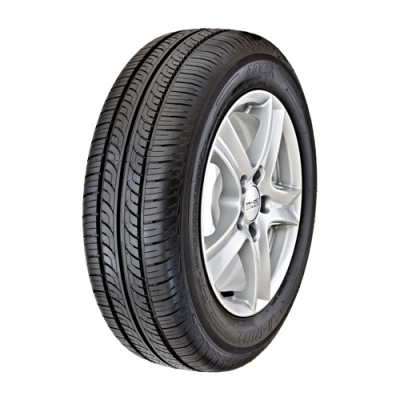 HSPEED 2
Advantages
A special silica compound produces good grip
on wet roads and low rolling resistance for fuel
savings.
A wide steel belt and seamless nylon liner
provide comfort, safety and stability at high
speeds.
The grooves in the running surface reduce
aquaplaning.
The increased rigidity of the tyre improves cornering
and stability and resists lateral forces at
high speeds.