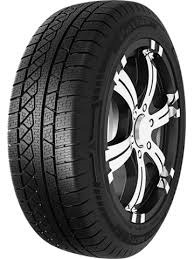 EXPLERO W671 SUV
Features & benefits
A winter 4×4 tire with a strong block profile, developed for 4×4 vehicles provides stability.
Fine Silica Technology.
Full silica tread compound remains flexible even at very low temperatures and ensures superb braking and handling on snow and ice.
Jointless "0" degree spiral nylon cover and wide steel belts.
It improves uniformity for smoother ride, durability and tread wear.
Strengthens the link between tire and rim for a more precise driving experience.
Improve lateral stability in high speed cornering and uniformity for smoother ride.